Affordable Housing Development
PennReach professionals are housing advocates first, advancing the development of affordable housing for underserved populations.
Winning a project that includes low income housing is more complicated than ever. Municipalities may favor proposals that help them meet their social service goals, such as housing for the homeless, individuals with physical, mental or developmental disabilities, veterans or seniors. But often that isn't the core competency of a developer. To meet those needs successfully requires special skills such as how to identify the right tenants, find rental vouchers as needed and design a complement of services to meet their needs.
This allows the Management Company of the Affordable Housing Community to do what they do best, manage the rental and occupancy of their units while PennReach works to build community networks and resources to meet the needs of the resident community while ensuring their asset is maintained.
Acts as a Non-Profit Affordable Housing Partner
PennReach develops affordable housing in concert with service and development partners, finding ways to increase the affordable housing available for people with special needs.
Each company's needs are unique…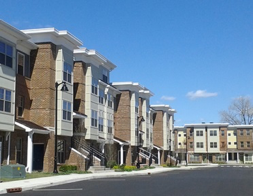 John's Story
John was a victim of Hurricane Sandy. When the storm hit his apartment building was flooded and because of his use of a wheelchair was relegated to a nursing home. After being forced to cede his apartment of 12 years due to the renovations-he was indeed homeless. After much advocacy, PennReach was able to place John in a new apartment funded for Sandy victims and he is indeed "home once again".
| | |
| --- | --- |
| | Find housing to fit your specific needs. |
| | |
| --- | --- |
| | Be a part of changing people's lives. |
| | |
| --- | --- |
| | Support our efforts to help others thrive. |