Building Communities yield dividends for all-increasing resident engagement and development safety
Inspired and innovative are the words that best describe PennReach Supportive Services. We are experts at blending fundraising, community building and knowledge of existing resources/services to build a unique array of services to meet the needs of residents.
PennReach can cost effectively staff your development with a Supportive Services Coordinator
Often it is more efficient to perform these services to many communities within a radius vs. limited to one development. The community linkages made benefit all communities.
PennReach can provide Supportive Services Programs for your development
If funding is not available for a Supportive Services Coordinator-then we can plan your programs for you but you provide the staff. PennReach has developed a template of programs that can be administered at a lower cost than if you had to create them yourself. Examples of programs that are available for immediate inclusion: financial literacy, health/wellness, nutrition, fitness/recreational, employment/career exploration etc.  We also have linkages with local providers for programming.  Any curriculum can be custom designed to meet the unique needs of your residents.
Each company's needs are unique…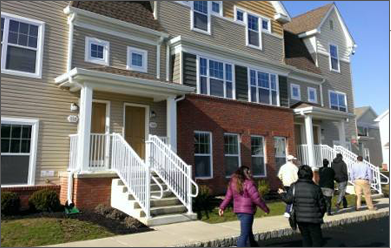 Making an Area Safer for All
In Newark, a housing developer came under fire. Their residents were continually calling politicians for more security in their building. Resident meetings had become increasingly irate and problematic. Enter-PennReach Supportive Services Coordinator with a plan to engage residents to build their community. Today, the building is safer than ever, residents take an active role in their community and the programs are varied and interesting.
| | |
| --- | --- |
| | Find housing to fit your specific needs. |
| | |
| --- | --- |
| | Be a part of changing people's lives. |
| | |
| --- | --- |
| | Support our efforts to help others thrive. |